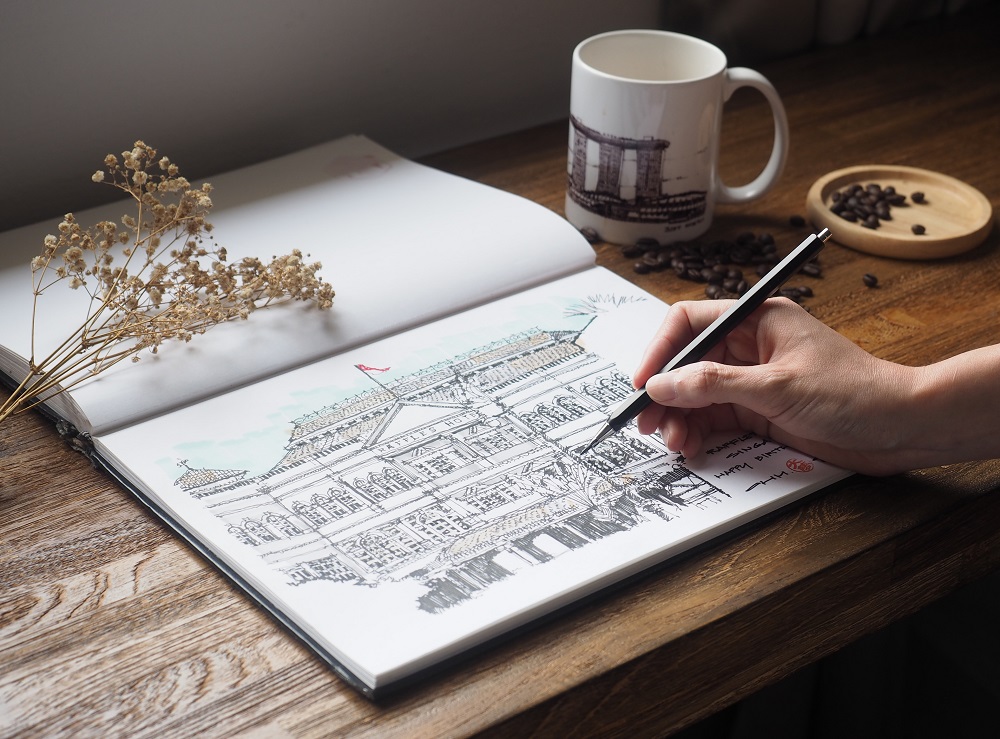 City Sketching Workshop
A lot of people would like to sketch but don't know how to start. Sketching is a way of communication and expression to memorize and record our fast-changing environment. You will learn basic techniques including drawing lines and geometry forms, drafting and connecting between eyes and hand to draw architecture. At the end of the workshop, you will get one own completed black and white sketch. Our City Sketching Workshop is suitable for teens and adults (13 years old and above). Beginners are welcome to join the class. The more you draw, the more you see, you may discover your love and passion, and stay more focus.
Class Duration: 4 hours
Small class size: 4-10 persons
Material provided:
1 x pencil HB
3 x pigment ink pen
1 x A4 sketchbook
Price: $120 per person
For more information, please contact us here or hello@just-sketch.com
[nitro_heading align="center" tag="h2″ heading_custom_id="nitro_custom_css_1135036676″ sub_text="" sub_text_transform="uppercase" sub_font_size="18″ sub_spacing="0″ text="Subscribe to Just Sketch Store" text_transform="uppercase" font_size="18″ line_height="20px" spacing="0″ margin_top="10″ margin_bottom="25″ desc_text="Subscribe now to get notified on latest collection, sale-off products, and much more surprises.
" desc_font_size="12″ desc_spacing="0″]
[nitro_subscribe_form placeholder="Email Address" form_width="500px" bg_color="#333333″ text_color="#ffffff" subscribe_form_custom_id="nitro_custom_css_1900180068″ fname="yes" link="http://eepurl.com/cBqCiP"]